C

Click images to view the work

D

↓ Straight-up graphics are at the bottom. ↓
Product Design
iPad Hotel Concierge App (2010–2012+) ←
Developed for Andaz 5th Avenue
Collaborated with the iOS developer (senior architect)
Designed and provided all graphical elements of the app
All elements (e.g. flags) custom-designed and pixel-perfect
Development remains ongoing since 2010 — in use today by many hotels worldwide
App contents are proprietary and © IJWS.com. All rights reserved.
Kiosk Screen ReDesign & Development Support (2009–2019) ←
HTML, CSS, SVG, GSAP (JS animations)
Most design elements (vector) concepted in Illustrator and recreated with CSS
All page elements hard coded — SVGs exported from Illustrator and recoded
Screen comps developed 2018–2019 as part of a brainstorming process — only the kiosk instructional videos are in use AFAIK
I worked within long-standing, fixed dependencies, which makes scaling these comps to a browser window challenging (short of redeveloping every element's CSS). Hence:
If the ↑ lightbox ↑ cuts off the image or is conversely too small,

please use "–" & "+" on the keyboard to scale the browser view on desktop.
Alternatively, these ↓ links ↓ open the same screens in a new tab,

sans lightbox

FTR, the

links below may need to be "spread"

on mobile.
→ One | Two | Three | Four | Five | Six ← ( ↑ Same as above ↑ )
Related Animations (2018–2019) ←
Pure SVG/CSS/GSAP
— Proof of Concept
Industrial Kiosk Design & Support (2009–2018) ←
Illustrator wireframe
— Proof of Concept
Worked closely with the owner to develop new kiosk hardware
Refreshed overall design look & feel and reduced size
Ergonomics • Advances in component design • New features
All IJWS work is proprietary and © IJWS.com. All rights reserved.
Gamification & Presentation
HTML Learning Game (Shadowbox, @AWS) ←
Toolbox Challenge
— Not Responsive or Mobile-Friendly
All elements designed by Ellen: Pencil → Illustrator → Spreadsheet instructions. Concept and content developed by the team; HTML5 developed by a third party under contract.
Project is proprietary. Created at Shadowbox for and © 2015 Mohawk College.
Articulate Storyline ←
Developed for my graduate program @2019–2021.
| | |
| --- | --- |
| ↓ These open in new tabs: ↓ (@AWS) | This one is lightboxed: ↓ (@YouTube) |
Storyline is built around the PowerPoint engine.
Two of these presentations were voiced by Ellen (casually!) The other is Amazon Polly.
Explainer Video ←
Graphics, verbiage & storyboard (@YouTube)
— My associate created the AE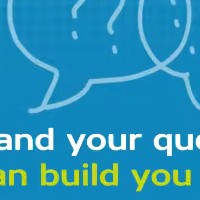 Move & Animate
After Effects for Social Media (@YouTube) ←
Web & WordPress Design & Develop
Includes audio delivery for musical artists' websites

— Some are on Wayback
ShadowBox Learning Services
Integrated secondary, legacy MYSQL database into fresh WP site [shadowbox.ca]
Has been redeveloped since 2021 — Archive.org didn't save my WP 🙁
C All projects presented © Ellen or her clients & employers or their clients & partners. D
All audio is public domain or purchased for use.
All of this content is hidden from search engines and feeds.
---
Graphic Design
Adobe Suite & Web Development
One Sheets & Style Guides (2002–present) ←
C

Click on any square to start the slideshow.

D
Straight-Up Design + Web (1992–present) ←
C All art (except client-supplied) was created by Ellen's brain & hands without "AI" D